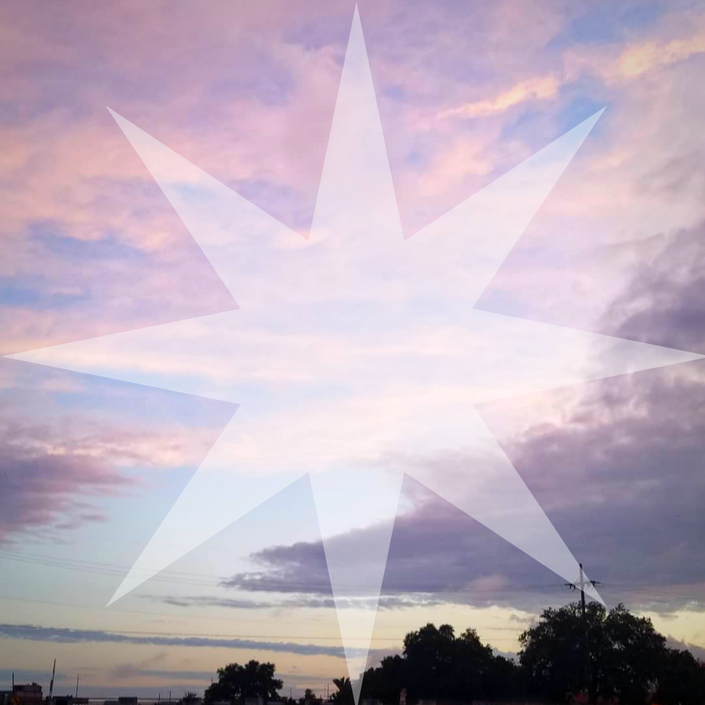 Energetic Boundaries & Spiritual Self-Care
Life Skills for Healers, Empaths, and Everyone Else
Times are changing...quickly. We are all more open and more connected. Which means we are also more vulnerable, and more exposed.
Are you drawn to what is happening around you and feeling called to make a difference? Perhaps you are even on the front lines of care-giving and support for your community, clients, and loved ones.
Are you naturally sensitive to your surroundings and other people's thoughts and feelings? Do you experience consequences of being in crowded places such as fatigue and overwhelm or irritability and anxiety?
Are you are a person that works to create change, that aches for the pain of others, that feels emotional and tender when tuning into world events?
If we don't know how to manage the flow and exchange of these interactions it can have serious effects on our well-being including fatigue, depression, anxiety, brain fog, difficulty sleeping, increased tension and stress, headaches, confusion, frustration, and more.
It's time to learn how to ground yourself, and create the safe boundaries that are needed. You can learn understand the dynamics of relating to others and the world around you... to learn a new way of communicating, with yourself and with others



You can feel more open to insight and creativity, have more energy to keep caring for yourself and others, feel safer and more confident, experience stable and healthy relationships, expand into a stronger channel for the embodiment of your purpose and calling.
The world can be overwhelming but you don't need to shut down. We need you. We need you to learn to care for your sensitivity by strengthening your field and exercising your agency as a matter of choice.
We need you to get stronger. Learn your boundaries. Hold more light. Expand.



This is a foundational course that teaches the proper energy management techniques to Ground, Center, Cleanse, and Protect our energy field. Because we are in an era of intense conflict and sensitivity for people that are holding space for themselves and others in order to create change.



These are basic life skills for everyone. And this is required energetic maintenance for all healers, empaths and visionaries.
We need you to be strong enough, to take care of yourself, to expand into the skills and the calling that is uniquely yours yet integral to our collective healing.
Imagine if pinpointing one basic intervention and level of spiritual self-care and energetic maintenance could make a difference in all of this.
How different would your life be? Who could you become?
When you enroll, you will receive...
instructional videos
downloadable handouts
illustrations and diagrams
guided meditations
reflections and exercises
two live Q&A sessions with recordings

and you will learn...
The basic structures of your energetic anatomy
How to increase your awareness of your energy field
The 3 main types of negative energy forces in your life.
How to identify the main negative energy sources in your life
Self-care techniques to create a healthy environment for maintaining our boundaries.
The symptoms of unhealthy energetic boundaries
How both positive and negative interactions affect us
Simple and effective techniques to ground yourself, to strengthen your central channel.
Powerful and easy ways to cleanse your energy field and protect yourself from harm
How to regain your power in situations
How to manage both intentional and unintentional energetic interference
How you are contributing to your own diminished energy
Ways that others are draining us
How and when we can take on other energy
The difference between emotional, environmental, and entity interference

Course Structure
May 2nd: Module One released
May 9th: Live Q&A event (recording available)
May 16th: Module Two released
May 23rd: Live Q&A event(recording available)
Doors close for enrollment on Wednesday, May 1st
All Live Q&A events will take place at 7pm CST via Zoom



It's time to get strong, ground into your power, clear up your energy,
and become a brighter light in this world.



What students are saying…



"Alicia is a gifted healer and has helped me learn how to shore up my boundaries while also expanding my ability to work with others. This course is really wonderful!" ~ Laura
"Alicia is a badass. Period. She's an expert. She's my go to energy healer. When I'm drained, she's my first call. If holding your boundaries exhausts you, you need to know what Alicia can teach you. Period. If saying 'no' is hard, you need this. If you unconsciously absorb the moods or attitudes of the people around you, you need this. If you love helping people, but you're always exhausted, you need this." Julie
"The course was intimate and personal. I could feel the energy between you and I and I was suprised at how intimate it did feel even though I tend to hesitate about online work. I was impressed at the energy that you recorded and sent out in the meditations. I could actually feel it and it was fascinating! The materials were so precise and useful, and I loved the meditations. I keep them on my phone as a template to practice with regularly. The template was done so well and now I understand why we are doing what (grounding, centering, clearing, and protecting) and why we need to do it in that order. I feel more grounded and generally more present in all of my chakras!" Leslie
"This is really beneficial to my Reiki. I wish that my first degree Reiki had this information! I think as healers, it's so important to say when is it enough. I don't think we ground as much as we should. Thank you for sharing your light." Jill
"I love you Alicia and I feel so lucky to have you in my life. You have helped me tap into a part of myself that has been pushed down for so long and is now saying "FINALLY IT'S ABOUT TIME, LISTEN TO ME". And I am listening! You are and always have been an amazing teacher. I need you in my life and all you have to share. Thank you." ~Dana
This course is for...



Anyone in a caregiving role - healers, teachers, coaches, therapists, nurses, doctors, yoga instructors, bodyworkers, energy workers, counselors, social workers, activists, community leaders, and anyone that works with the public.
Anyone that is empathic or highly sensitive- because your barriers naturally more permeable and you tend to attract relationships that take advantage of these soft boundaries.
Anyone that is feeling as though they are here to be of service to others, the creatives, activists, and visionaries. Those called to be a strong and positive influence on the wellbeing of others around them. Those that are inspired and affected by the prospect of actively investing in the changes we need to bring in to the world.
Anyone having difficulties in relationships that feel imbalanced, are co-dependent, have excess drama, emotional unavailability, and toxic patterns, and more.
Anyone at all…. EVERYONE is more sensitive and we are catching up with the side effects.
When you practice these methods you will be able to quite literally hold more of your own life force energy. And do it well.
This gives you a stable foundation to...
create and hold the space for your clients, students, and loved ones from a place of loving strength,
sustain the love and service you are providing to the world,
have balanced and loving relationships and the ability to protect yourself from toxic exchanges
withstand the tumultuous world events as a compassionate witness and find the fortitude required to keep going.
trust yourself to have a clear, grounded,and protected energy field as you move throughout the world.
The beautiful paradox of learning how to harness the power of the energy body is how simple it is and how powerful the results are. If you knew you could change the dynamics of you life and rise up into more strength, more creativity, more heart, with techniques that anyone can learn, there is no reason not to do it.



These techniques will work for anyone regardless of how new you are to working with energy. The techniques are simple and can be done anywhere and anytime.



Even if you can't complete the course during the time allotted, you will be able to download all of these materials for lifetime access.
For payment and registration go to my website at www.sovalumina.com/boundaries

Your Instructor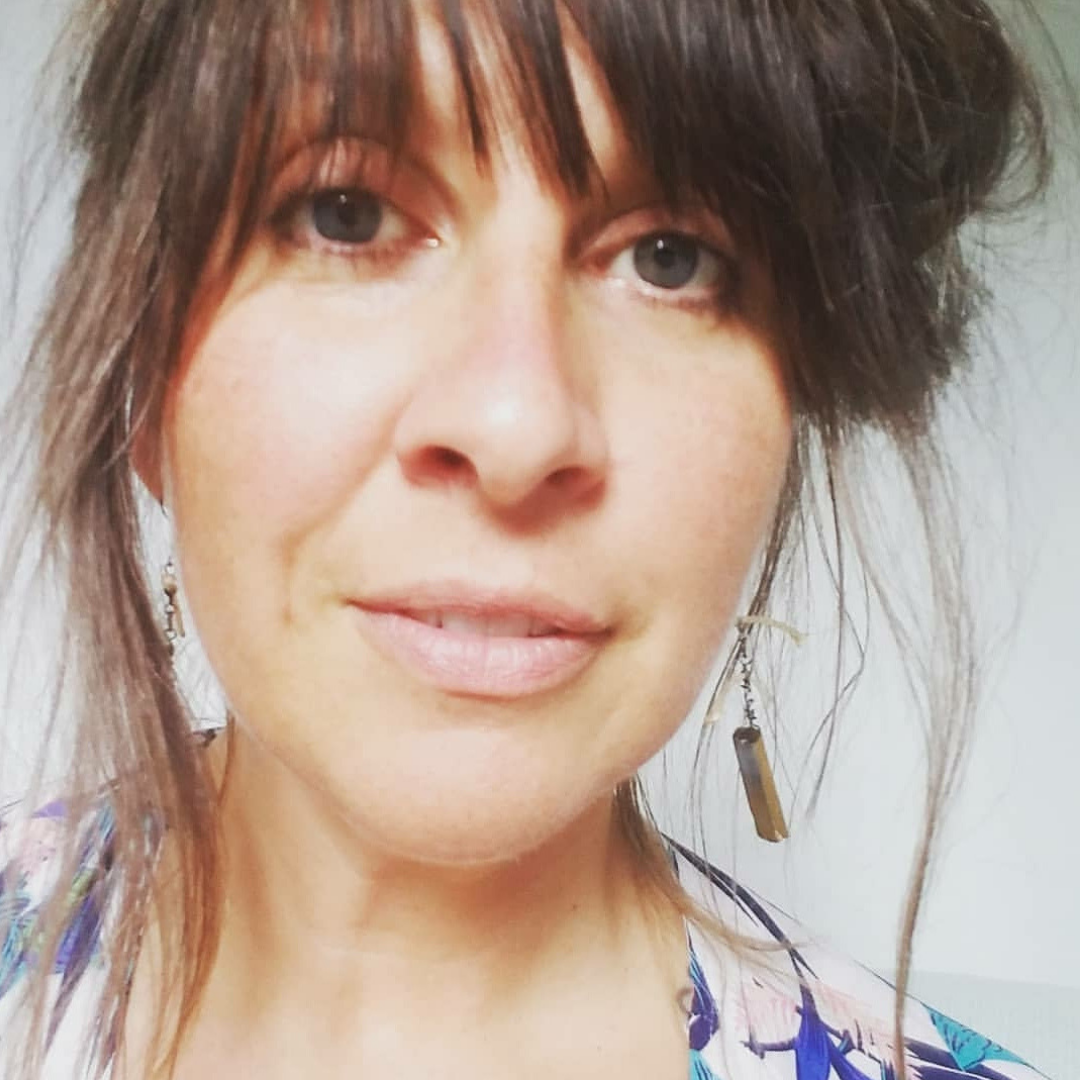 I've been working as a healer since 2001 and teaching about the dynamics of the energy body since 2004. I have learned the ins and outs of how to manage our energy fields to produce tangible results in the physical world. And I have lived this. I have had to struggle to acquire and learn all of the tools and techniques in this course. The practice of implementing them has transformed my life. This is not a trend. I live this work. And it is time to share it so that you can live your dream life and be of service to your soul's calling
Frequently Asked Questions
When does the course start and finish?
From May 2nd through May 23rd, 2019. You will be invited to attend any Live Q&A calls in future offerings of this course as well.
How long do I have access to the course?
After enrolling, you have unlimited access to this course- across any and all devices you own, for as long as this online platform exists. All materials are yours to download immediately and keep on your own devices for as long as you wish!
What if I am unhappy with the course?
If you are unsatisfied with your purchase, contact me in the first 14 days and I will give you a full refund. Contact me within 30 days, and you will get a partial refund.
This course is closed for enrollment.